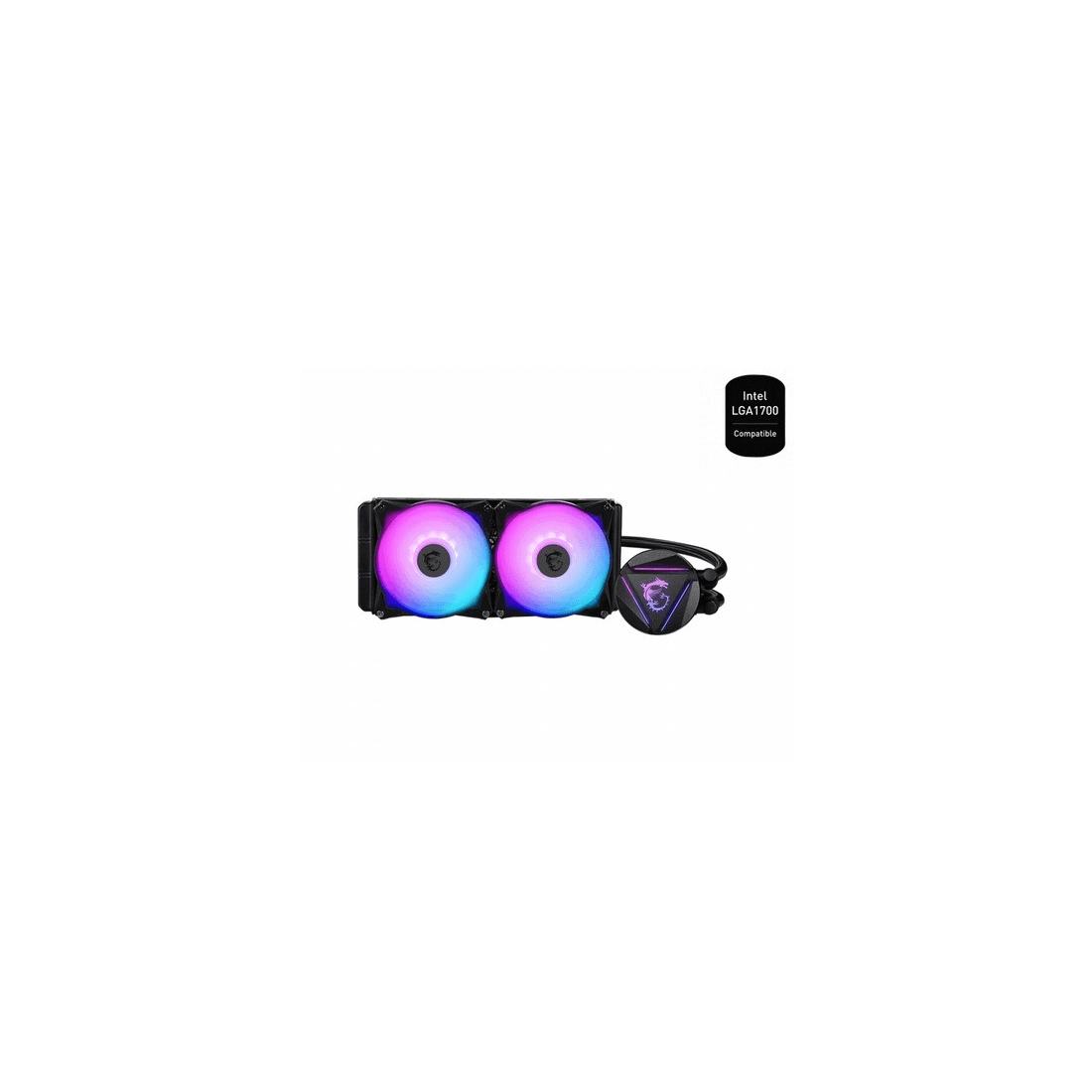 MSI DISSIPATORE CPU ACQUA MAG CORELIQUID 240R V2 BLACK 306-7ZW1B41-813
€113.00 tasse incl.*
The newly introduced MAG CORELIQUID has everything you're looking for in a liquid cooler, ranging from quality materials that provide reliable durability to heat dissipation technologies that are extremely effective. Users can even enjoy perks like ARGB lighting and a 270-degree rotating blockhead that is simple to use. On top of that, the blockhead boasts a unique irregular aesthetic that is both stylish and artistic. Every single component of the MAG CORELIQUID is designed with the end goal in mind: to provide effective cooling without any compromise.
● Mount the cold plate at any orientation, turn the water blockhead up to 270 degrees
● The pump has been integrated into the radiator for sound dampening and noise reduction
● Constructed with three layers of netted plastic tubing and a reinforced mesh exterior
● A split liquid pathway through the radiator rapidly dissipates heat. Cooled liquid is then pumped back into the loop
● Compatible Sockets & CPU: Intel Socket LGA 1150, 1151, 1155, 1156, LGA1200, 1700, LGA1366, LGA2011, LGA2011-3, LGA2066 / AMD Socket AM4, FM2+, FM2, FM1, AM3+, AM3, AM2+, AM2
* Sulla base della residenza in Italy. Le aliquote fiscali per gli altri Paesi saranno calcolate alla cassa. Prezzo al netto d'imposta: €92.62.